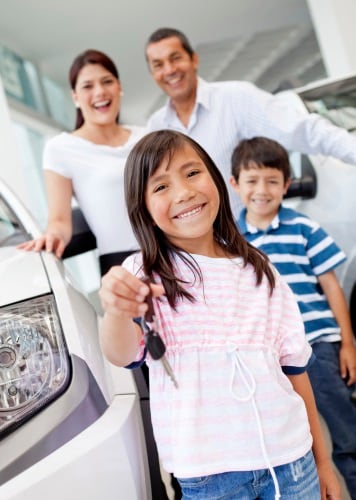 When I purchased a Vehicle Here Angelina Horne was my sales associate and she was very polite and had an impressive knowledge for the cars and services they offer. She took me around to meet the sales staff. Everyone was courteous and pleasant. I would recommend anyone visit this dealer the prices are reasonable and they work with you as well. I know I don't have the best credit, but my car doesn't show it. Thanks Grossinger!
 - Marcus. C. Richton Park, IL

 

 (cars.com)
"The salesperson I had here at Grossinger Hyundai was the best...his name was Kenrick. Immediately greeted us as we walked in and asked if there was anything he could show us. Of course I had done my homework before arriving at the dealership. I knew exactly what I wanted....how much it should cost and knew how much my trade in was worth.....as well as being per-approved for auto financing. So the whole process went pretty smooth as soon as his manager realized I wasn't there to play games. Kenrick has followed up with me since taking my new ride home and has been easy to reach for questions. If you are wanting a stress free pleasant experience on buying a new car ask for Kenrick at Grossinger Hyundai in Lincolnwood, IL

 
" 
- Letitia M. Chicago, IL (Yelp)